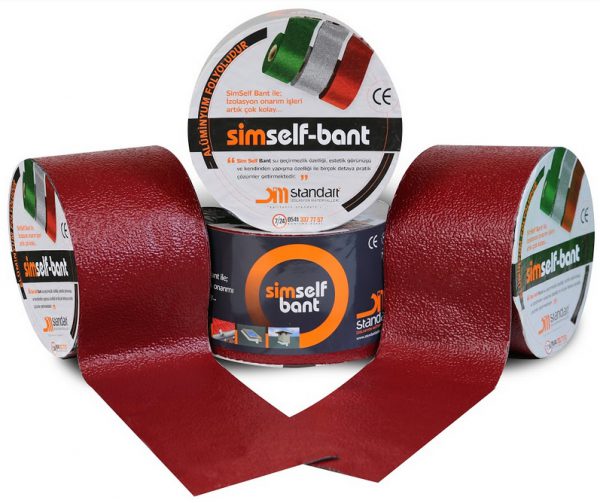 Simself Tape
SimSelf Tape is a bitumen-based water insulation tape. Its one surface is covered with Aluminum or Colored Minerals and the other surface consists of a removable film.
Category:
Simself Tape
Product Description
Simself Foil Coated Tape
It is manufactured from self-adhesive, Special modified bitumen with SBS. It is 1.5 mm thick.
COLORS: Natural Aluminum color is Red and Green.
Specifications
Unit
Folio Coated
Simself Tape
Thickness
mm
1,5
Weight
Kg/m2
1,7
Width
cm
10-15-20-30-60
Length
m
10
Upper Coating
Aluminum Folio
Lower Coating
Removable Film
Content of the Box Package
Simself Coated Mineral Tape
It contains Fiberglass and Polyester Felt Carrier
COLORS: Red - Black and Green - Black
Specifications
Unit
Folio Coated
Simself Tape
Thickness
mm
1,5
Weight
Kg/m2
1,7
Width
cm
10-15-20-30-60
Length
m
10
Upper Coating
Aluminum Folio
Lower Coating
Removable Film
Content of the Box Package 6m2